Sep 2017 – Current
Consultant
Mark Zabala Consulting
Led an internationally distributed team in developing desktop, mobile, and web-based software in support of a peer-to-peer payments system resulting in a market capitalization increase of over 4000%.

Produced a customer service portal, knowledge base, and landing pages for a SaaS trading platform.
Mar 2013 – Aug 2017
Director of Development, Interactive Marketing
Warner Bros. Records
Oversaw creation of products for over 100 recording artists and 7 record labels averaging 20+ sites, 50+ landing pages, 10+ stores, 35+ social network suites, 10+ apps, and 200+ banner suites per year.

Managed and aided six designers and teams of developers to ensure products exceeded goals and KPIs of 30+ stakeholders from marketing, community, sales, publicity, and touring departments.

Pitched and executed features utilizing blockchain, VR, and external APIs leading to increased engagement.

Led transition from Waterfall-based processes to Agile methodologies managed with JIRA and Slack.

Reduced production time up to 50% by automating processes and improving team collaboration.

Assisted in migrating site platform from Rackspace to hosting and maintaining on Acquia Cloud.
Sep 2008 – Mar 2013
Director of Development, Creative
Warner Bros. Records
Interviewed stakeholders to transform goals into spec documents, wireframes, budgets, and timelines.

Recruited, onboarded, and supervised 16 external production teams across multiple countries.

Owned development of custom project management system, trained staff, and wrote documentation.

Prioritized backlog, removed impediments, and managed risk and resources on 40+ concurrent projects.

Continually improved best practices as determined by A/B testing and evolving industry standards.

Drove adoption of G Suite and Dropbox to increase efficiency through real-time collaboration.

Provided creative direction to designers to ensure products were on brand and followed UX guidelines.
Aug 2007 – Aug 2008
Senior Developer
TLR New Media
Created and tested search optimized e-commerce sites with Drupal CMS and Magento on LAMP stack.

Optimized load times 75% with caching, compression techniques, CSS sprites, and cloud hosting.

Researched and integrated modules and plugins to add new interactive functions to client sites.
Mar 2006 – Jul 2007
Founder and CEO
AYM Network
Drafted project proposals, estimates, roadmaps, and release plans based on client requirements.

Applied analytics-driven marketing strategies to increase site traffic and conversions.

Acquired customers through networking, strong referrals, and lead generation techniques.

Consulted with non-technical clients regarding site content, design, and information architecture.
Jul 2005 – Mar 2006
Junior Designer and Web Developer
Bent Concepts
Converted Photoshop designs into template code and created stores and communities for businesses.

Managed hosting and domain services including administration of cPanel, WHM, and phpMyAdmin.

Enhanced sites with animations, sound, and additional interactivity using Flash and Actionscript.
Aug 2001 – Mar 2004
Designer
UCSD Guardian Newspaper
Designed page layouts in Adobe InDesign and created graphics to visualize data in news stories.
Aug 1999 – Mar 2001
Writer, Design Editor, Web Master and Managing Editor
El Vaquero Newspaper
Wrote investigative news articles for a bi-weekly newspaper serving over 25,000 students.

Increased advertising revenue by leading re-branding initiative and monetizing web publishing platform.

Edited articles for a 12-person staff, acted as main layout designer, and trained staff on QuarkXpress.
2001 – 2004
B.A., Interdisciplinary Computing and the Arts
University of California, San Diego
1998 – 2001
Scholar's program – Dean's List with Honors
Glendale Community College
Coding Skills
Design Skills
TESTIMONIALS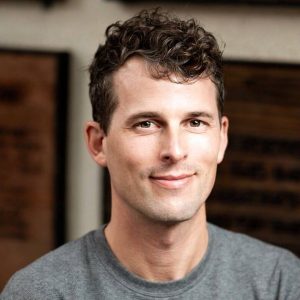 Joe Glaser
Product Strategy and Development
While managing Mark at Warner Bros. Records, I was impressed by his commitment to getting the job done despite a heavy work load of simultaneous projects, razor-thin timelines and a dispersed team across multiple offices / time zones. On top of his primary job producing world-class digital campaigns, he self-started internal efficiency projects that saved his colleagues time and promoted a lean, nimble production process. Mark's innovative spirit, learn-by-doing mindset, and deep understanding of both technical and business requirements make him an effective and influential product leader. I highly recommend Mark and encourage letting him sink his teeth into projects he is passionate about, because you can not only expect successful outcomes, but also benefit from his limitless curiosity, creativity and enthusiasm!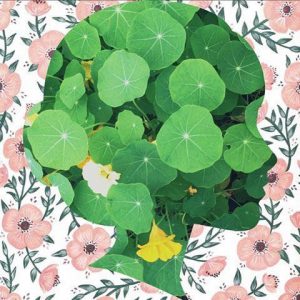 Teja Ream
CREATIVE – MARKETING – DIGITAL OPERATIONS EXECUTIVE
I worked with Mark for 8 years and he is a dedicated and loyal employee. He is a talented creative and passionate technologist which he uses to great advantage in ideation of ideas, problem solving and execution. His professionalism shone thru often during various campaigns and projects when he would go the extra mile in time, energy, and knowledge to execute the best solutions. He is great at assessing timelines and projects and communicating realistic deadlines. He is a good natured person with an evergreen positivity and always willing to help and share his knowledge with the team and always interested in the world around him and how he can learn more. His vast skillset and people skills make him well suited in the nexus of creative and technology.
Jason Adduci
Art Director at Trigger Global
Mark was one of my favorite people to work with during my time at Warner Bros. Records. His ability to oversee many projects at once and maintain a positive and friendly attitude no matter how busy we were was inspiring. His vast knowledge of technology, love for design and desire to constantly push boundaries made him a great collaborator and a great asset to the team. He was always extremely patient with me when I would come to him with a million questions about the tech side of the variety of projects we worked on. I learned a lot over the four years I worked with Mark and can honestly say I'm a better designer because of him. Highly recommend.
Oliver Muoto
Entrepreneur and Social Media Design|Development|Strategy
Mark is a thought leader and innovator and is probably the one person responsible for our entry into the music industry. At Warner, Mark envisioned and helped architect platforms way ahead of their time. He was then able to successfully seek out vendors who could help deliver on his vision and implement his strategies. We worked with Mark for a good part of the last decade and having nothing but the best things to say about him. Together we built some of the first and best music industry web applications on a platform he was instrumental in designing.