Fall 2008 – Current
Director of Development Projects
Warner Bros. Records
Produced websites, games, social applications, e-commerce stores, and other digital products for top-selling artists and newer breakout acts.

Gathered requirements from key stakeholders to determine creative/business goals and transform them into action items, wireframes, spec documents, budgets, and timelines.

Pitched creative ideas to marketing teams based on latest technological developments.

Managed teams of designers and developers to ensure deliverables were beautiful, functional, on brand, easy to use, delivered on time, and achieved stakeholder goals.

Implemented best practices as determined by A/B testing and evolving industry standards.

Recruited and managed outside technology and creative vendors across multiple countries.

Tested rigorously to guarantee products were scalable, intuitive, engaging, easily shared, discoverable, and bug-free across all platforms and devices.

Developed production tools, workflow processes and training documentation.

Ensured that all concurrently running projects all hit launch deadlines by managing priorities, reallocating resources, and coming up with innovative solutions.
Fall 2007 – Fall 2008
Senior Developer
TLR New Media
Built performance-tuned, multi-user sites with fast load times, dynamic and intuitive interfaces, and optimal searchability.
Ensured websites launched bug-free across multiple platforms.
Streamlined production workflow for rapid deployment by target launch dates.
Spring 2006 – Fall 2007
Founder and CEO
AYM Network
Managed marketing and web development company using freelancers.
Created project proposals, estimates, and took ideas from start to finish.
Increased sales and online visibility for clients through market research.
Summer 2005 – Summer 2006
Junior Designer and Web Developer
Bent Concepts
Created database-driven, search engine optimized, standards compliant sites based on the Drupal CMS
integrated with other open source applications.
Implemented latest Internet trends and technologies such as tagging, syndication, mobile applications, social networking, microformats and more.
Winter 1999 – Spring 2001
Writer, Design Editor, Web Master and Managing Editor
El Vaquero Newspaper
Perfected journalistic writing skills in both news and entertainment areas with careful attention to
accuracy, clarity, grammar and Associated Press style.
Held training sessions for online publishing and Quark Xpress layout software.
Strengthened brand identity and boosted advertising revenue with a redesigned newspaper format, press kits, stationary and a dynamically-driven web site.
2001 – 2004
Interdisciplinary Computing and the Arts
University of California, San Diego
1998 – 2001
Scholar's program – Dean's List with Honors
Glendale Community College
Coding Skills
Design Skills
TESTIMONIALS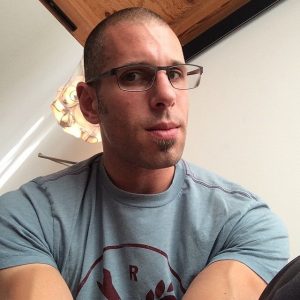 Rand Fitzpatrick
Product Manager
Mark is a fast-moving, highly creative professional, capable of handling code and design with equal facility. He has an excellent eye for usability and aesthetic, and is always a pleasure to work with.
If I had the opportunity to work with Mark again, I would take it in a heartbeat.